The big day is finally here! You're hosting Thanksgiving this year and you want it to be perfect. But how can you stay organized?
We've got a checklist that we think will help put your mind at ease so you can focus on spending time with your loved ones!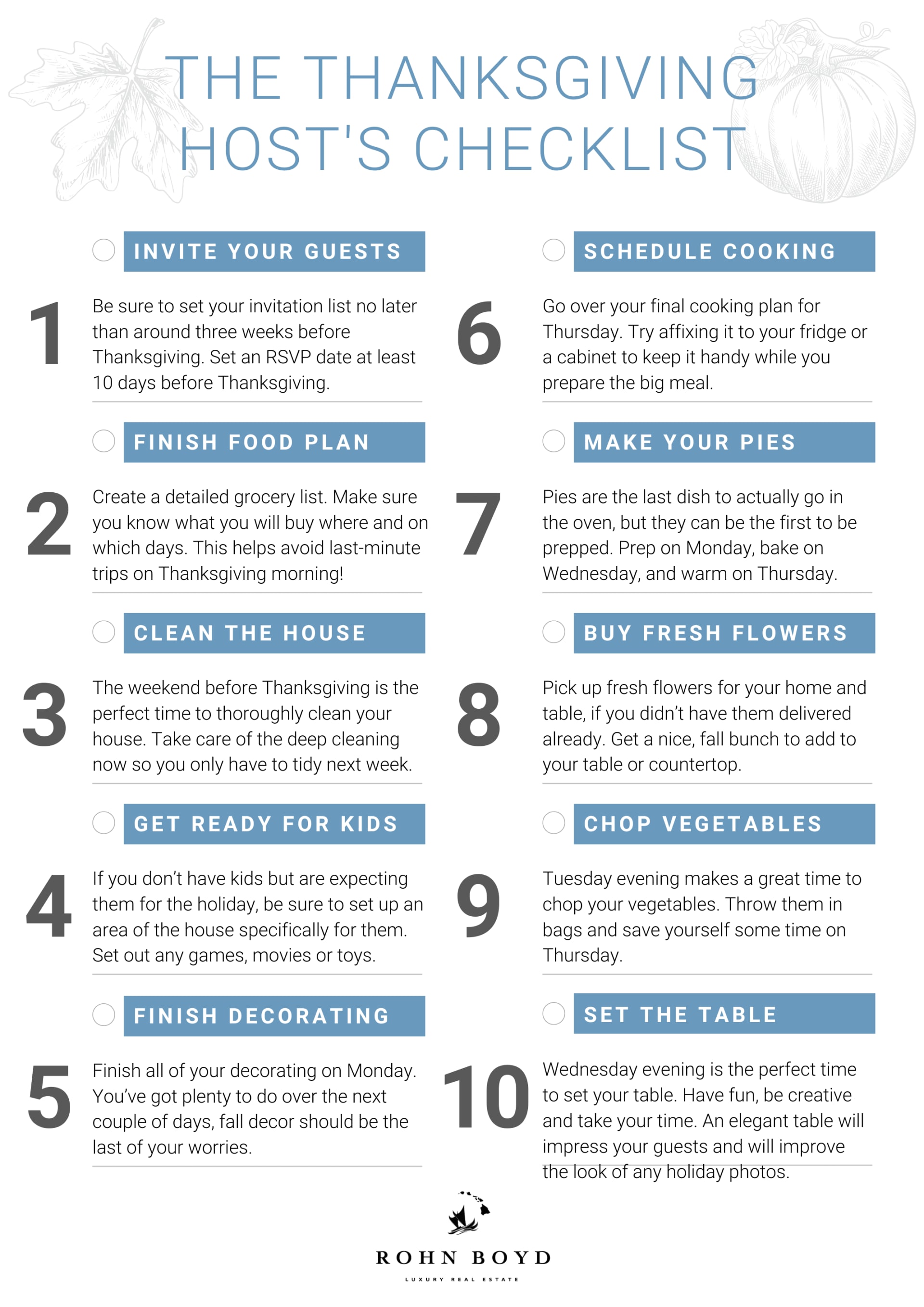 BOTTOM LINE: Celebrating the holidays with your family and friends is what life is all about. We hope we can help take some of the stress of planning away for you!
If you're looking to move to Kaua'i, I'd love to show you some real estate in Kaua'i that would make a great fit for you and your family on the Garden Island.
To start your life of luxury, contact me at (808) 652-0530. Mahalo!