In lieu of Earth Day passing by just a few days ago, it's never too late to start making a difference. Kaua'i and its stunning natural beauty attracts tourists from around the world, making it one of the top travel destinations in Hawaii. However, with the influx of visitors and residents, it's crucial to maintain the island's pristine environment.
In this checklist, you can find some ways to get involved and practical tips on how to keep Kaua'i clean and protect its fragile ecosystem.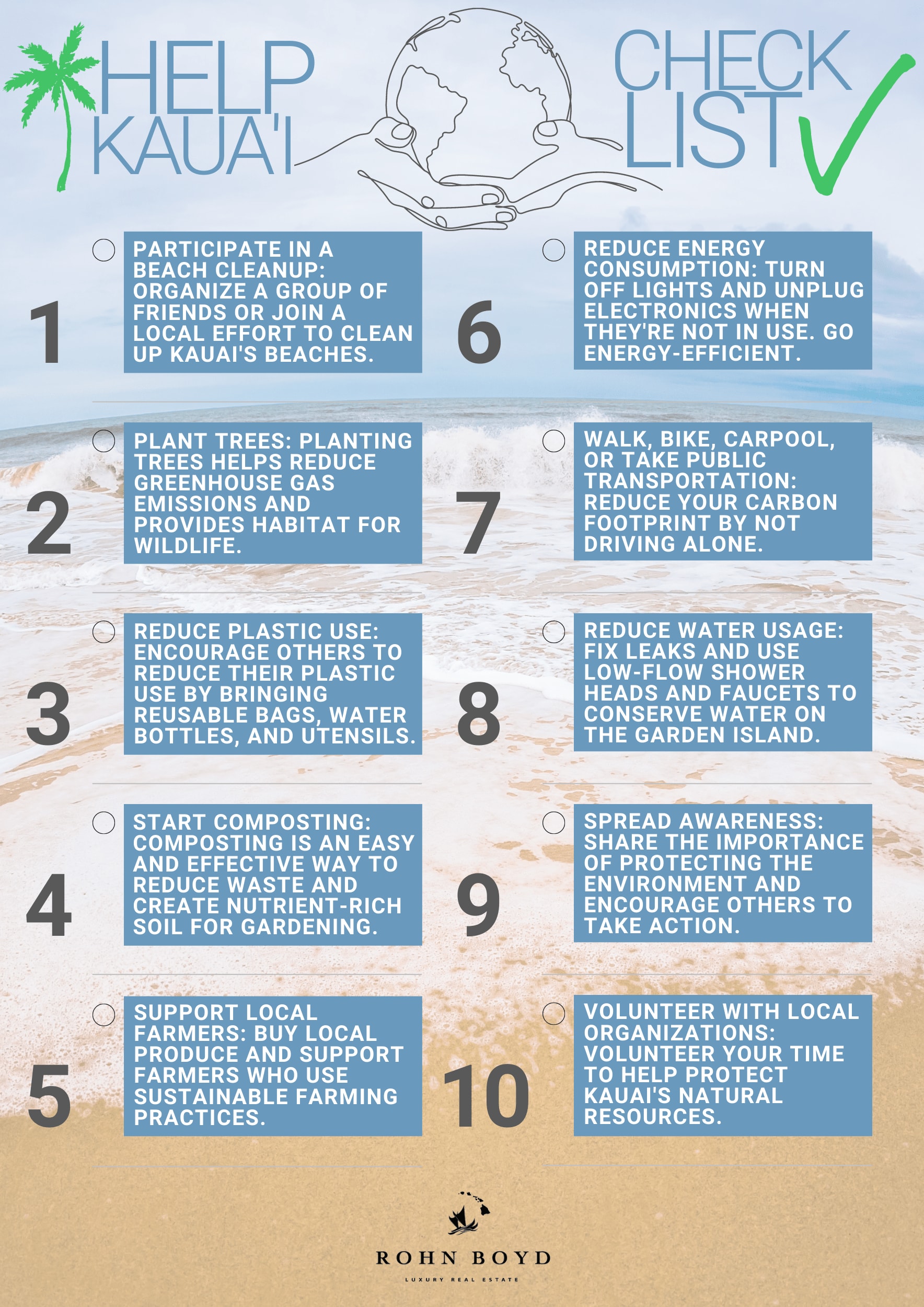 BOTTOM LINE: Keeping Kaua'i clean is everyone's responsibility. By following these tips, we can help preserve the natural beauty of the island for generations to come. Let's all work together to keep Kaua'i beautiful!
If you think that moving to Kaua'i is something that would start you on your course to pure happiness, I'd love to chat with you about Kaua'i real estate options that would be best for you.
To start your life of luxury, contact me at (808) 652-0530. Mahalo!