Have you been interested in starting a garden but maybe feel a bit intimidated to get it going?
Don't worry! We have a checklist to help you turn your yard into your dream garden. Check it out below!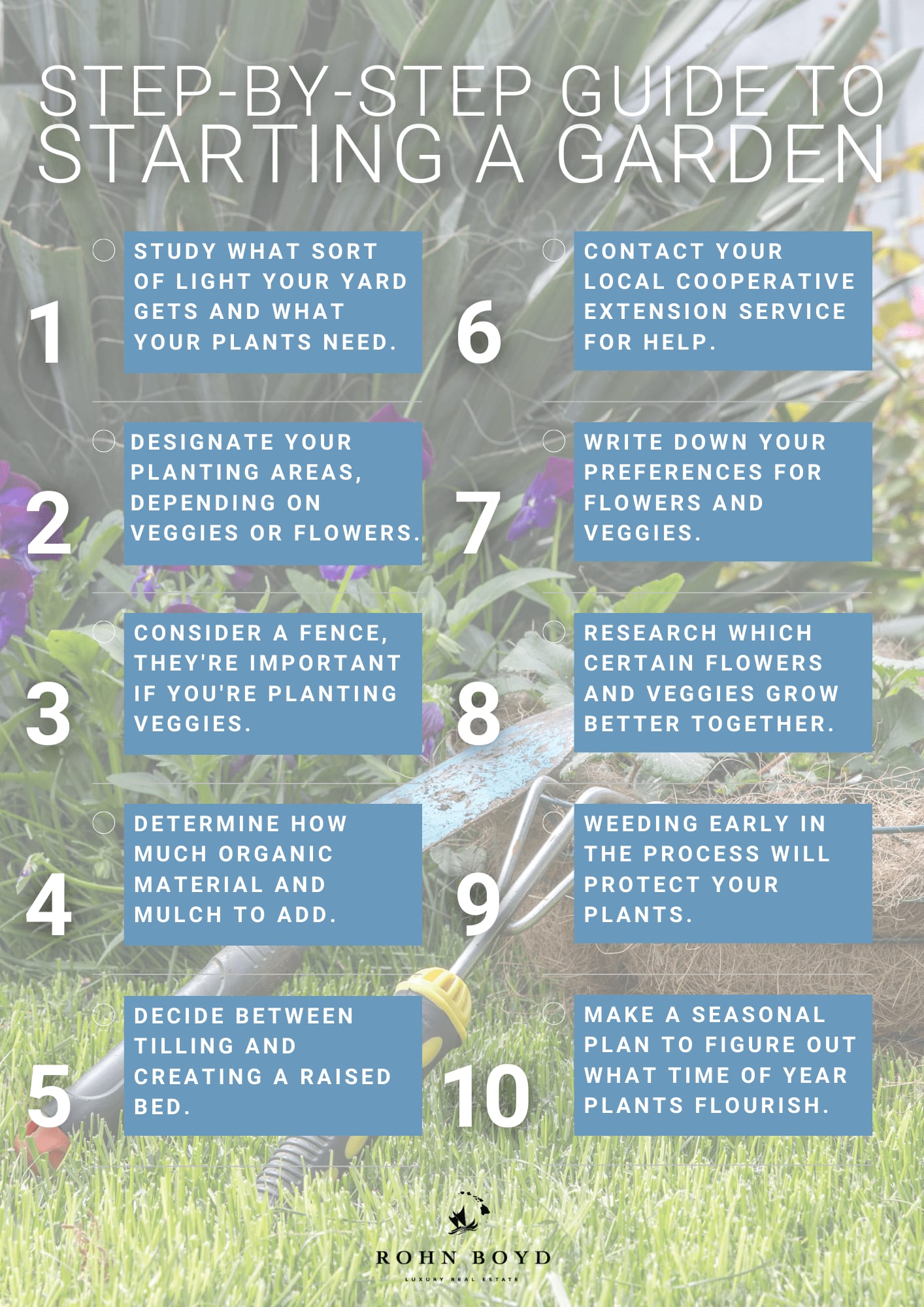 For more information, head to: https://www.realsimple.com/home-organizing/gardening/outdoor/garden-starting-checklist
BOTTOM LINE: So if you're looking to make a garden wonderland but were too nervous to begin, take the first step today!
And if you're looking to move to Kaua'i, I'd love to show you some real estate in Kaua'i that would make a great fit for you and your family on the Garden Island. To start your life of luxury, contact me at (808) 652-0530. Mahalo!