We're so close to 2023! What are your plans this year, do you have any resolutions?
We've created a document to help you plan out your goals for the new year.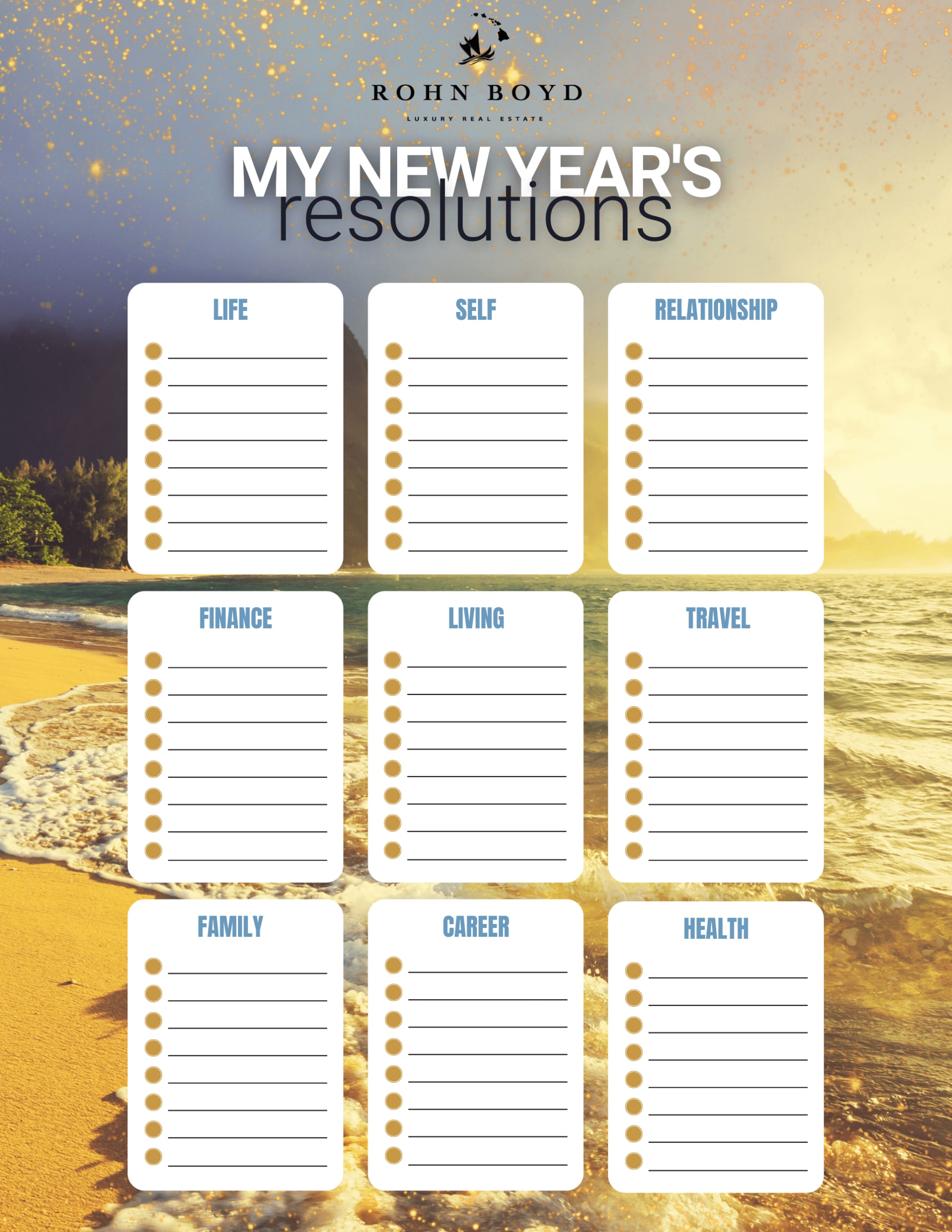 BOTTOM LINE: So, we hope this template helped you! If you have any plans of moving at any point in the new year, I would love to help you map out your new life of luxury.
If you're looking to move to Kaua'i, I'd love to show you some real estate in Kaua'i that would make a great fit for you and your family on the Garden Island.
To start your life of luxury, contact me at (808) 652-0530. Mahalo!