The holidays are always so hectic, yet there are so many things to be done! So how can we make sure we're getting to everything?
We've created a checklist to help you double-check that you don't forget all the things you want/need to do this holiday season.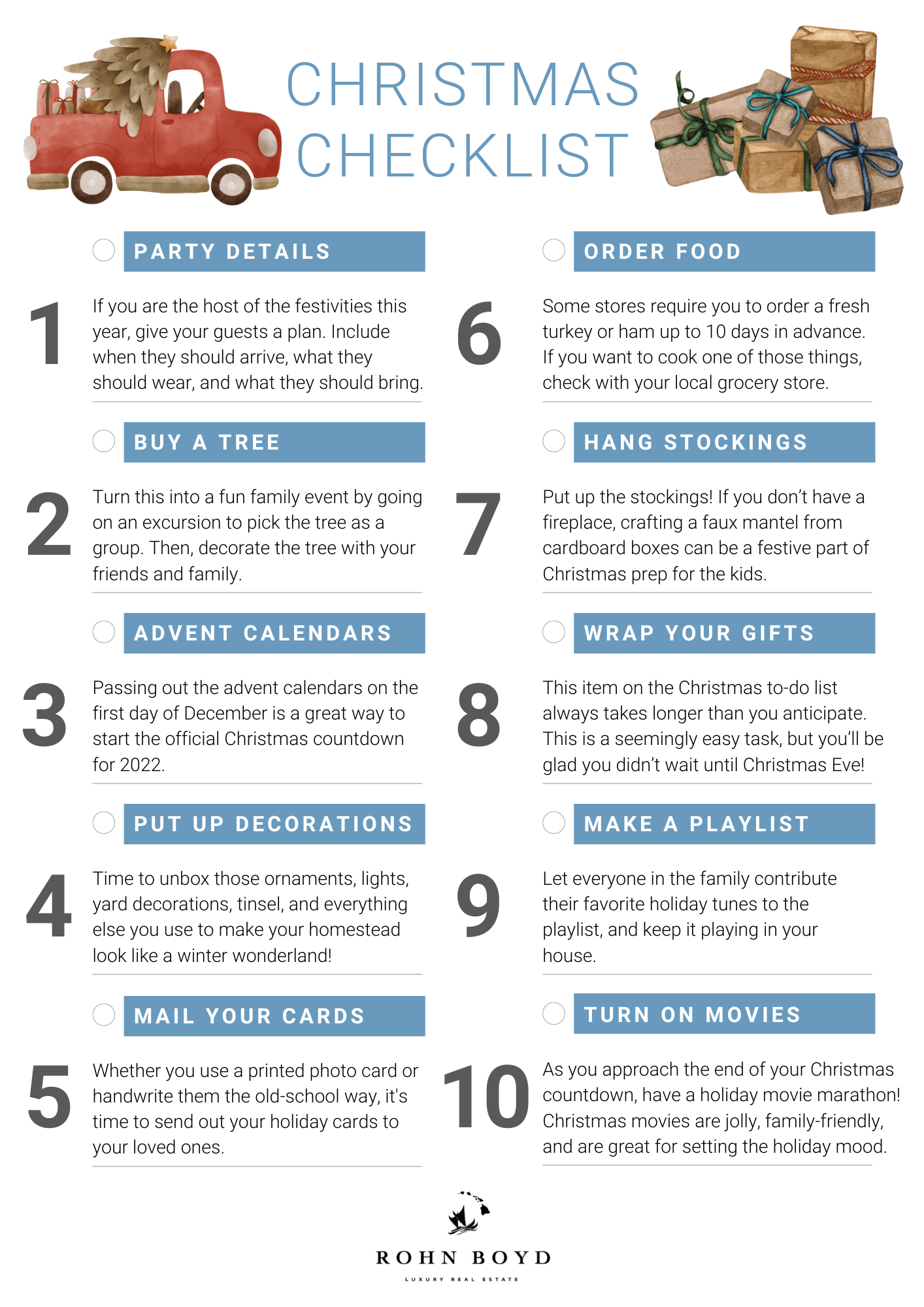 BOTTOM LINE: Celebrating Christmas and other holidays this time of year is always so magical! And it's usually kind of sad if you don't wind up getting to do everything you had hoped. So we hope this checklist helped you!
If you're looking to move to Kaua'i, I'd love to show you some real estate in Kaua'i that would make a great fit for you and your family on the Garden Island.
To start your life of luxury, contact me at (808) 652-0530. Mahalo!