It's finally here! You've been preparing for the big day and now you can finally move into your dream house. But when the morning rolls around, where do you even start?
We've got a checklist that we think will help put your mind at ease so you can focus on the fun of getting into your new home!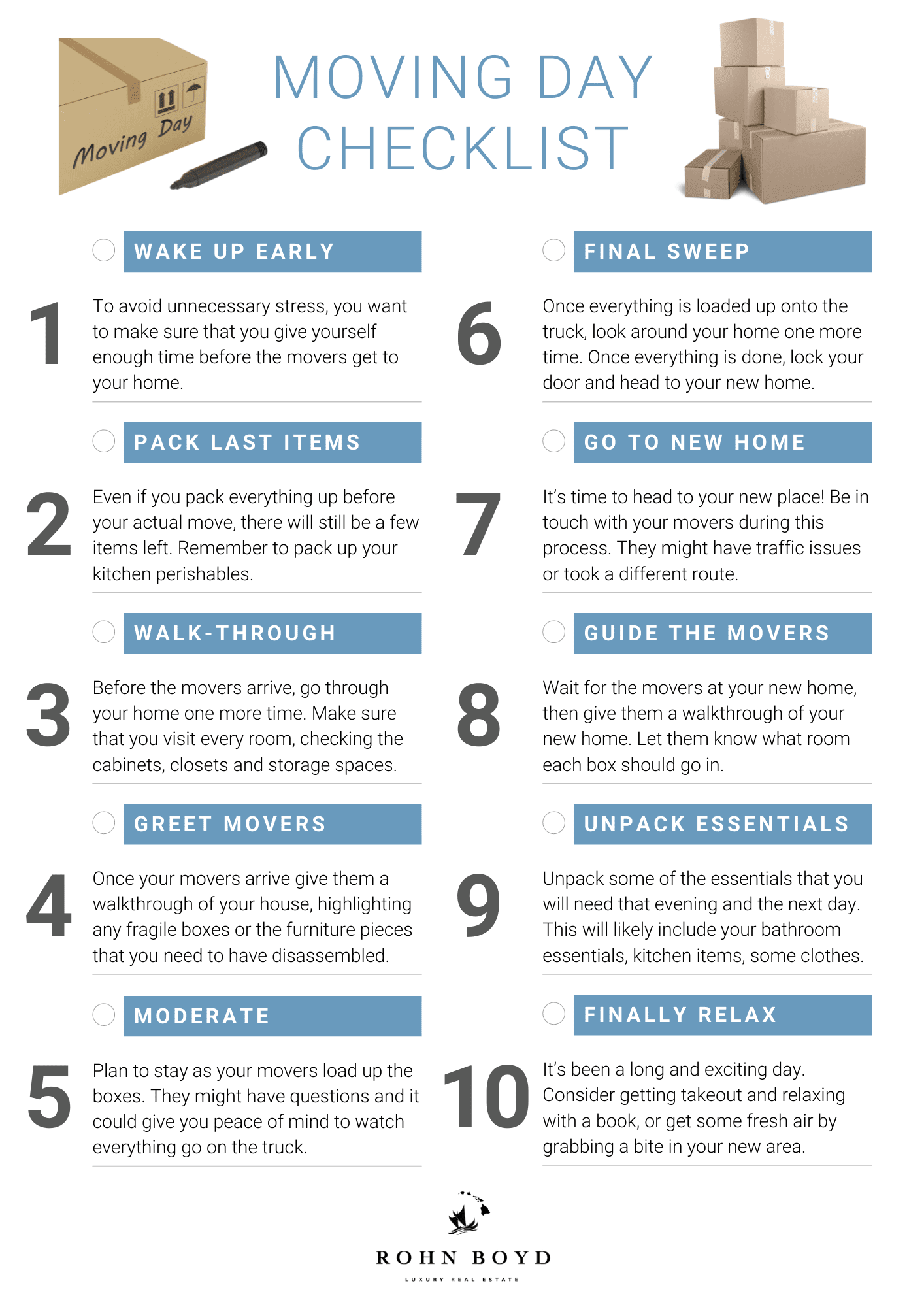 BOTTOM LINE: Moving day is not necessarily the easiest day to comprehend, but we hope this list has set you off for some smooth sailing.
If you think that moving to Kaua'i is something that would start you on your course to pure happiness, I'd love to chat with you about Kaua'i real estate options that would be best for you.
To start your life of luxury, contact me at (808) 652-0530. Mahalo!
*If you're a list person and still haven't done your spring cleaning - check out our Spring Cleaning Checklist!